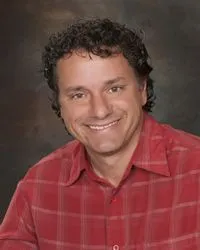 Dr. Palcisko joined the Helena Pediatric Clinic in March 2005. Dr. Palcisko earned his MD at the University of Cincinnati College of Medicine. He did his pediatric residency at the University of Wisconsin Children's Hospital in Madison, WI. Following his residency, he and his wife Dr. Augustine did volunteer work for over 2 years. They served at a charitable children's hospital, The Masonic Children's Hospital in Coimbatore, Southern India; they worked with destitute and orphaned children at an ashram in Haridwar, Northern, India as well as with Tibetan refugee children at SOS Kinderdorf children's villages in Dharamshala and Ladakh in Northern India. They have also worked with the Samburu and Pokot tribes in Northern Kenya under the auspices of the Christian Children's Fund.

Prior to coming to Helena, he worked at a pediatric clinic in Sandusky, Ohio for 5 years. While in Ohio, he served as a clinical assistant professor of Pediatrics at the Medical College of Ohio. His duties included teaching medical students, interns and residents. He received the prestigious preceptor of the year award.

Dr. Palcisko is board certified in Pediatrics. He is a Fellow of the American Academy of Pediatrics and a member of the Montana Medical Association.

Dr. Palcisko has 3 children. He enjoys living in Montana. His hobbies include camping, hiking and restoring their 1892 historic mansion.